When designing a room, it is important to know if you want a symmetrical or asymmetrical balance in terms of the layout. For example in the image below, symmetry is achieved by placing identical items on each side of the fireplace, with a clock in the middle and the hanging mirror above. With this, a quiet and restful atmosphere is created for those in the room as the symmetry of the furniture conveys orderliness of the home.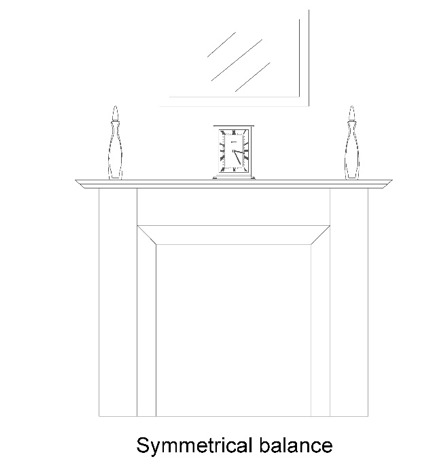 Asymmetry is achieved in the image below by placing different visual weight on either side of the central point, this delivers a more modern design.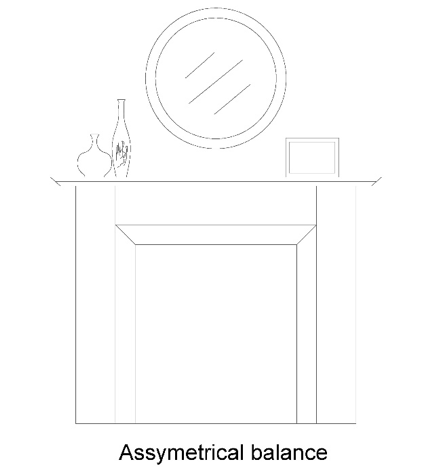 Of course functionality is important when making a room fit your needs, but it is also an expression of the lifestyle you lead. The placement of your furniture and the choice of decoration reflects the personality of the space. In the image below a residential project in South County Dublin can be seen. The use of the neutral tone colour palette, the plants and the glass doors shining light into the room provides an airy space to relax in.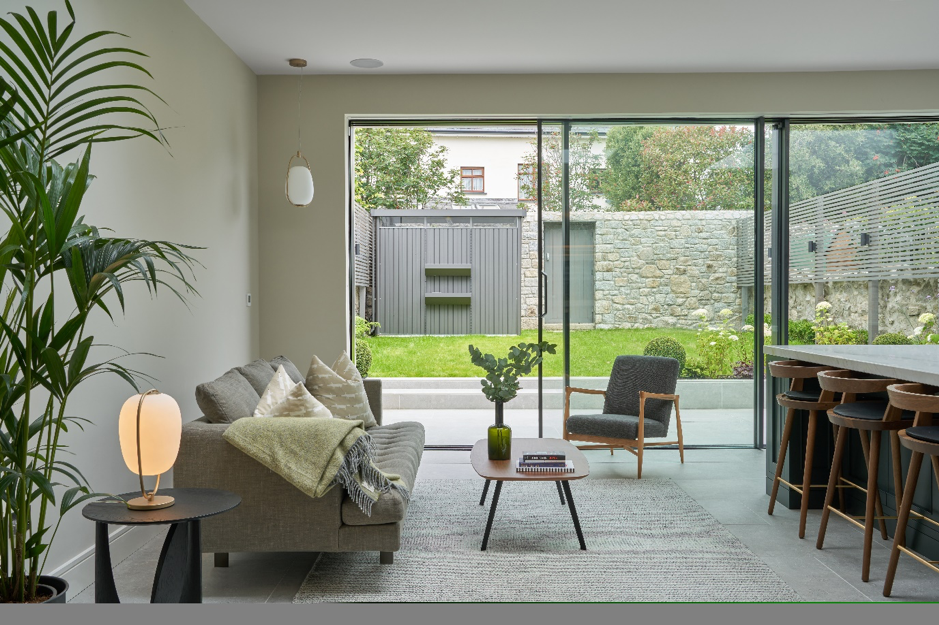 By having various visuals in your home it is more aesthetically appealing to the eye, a way of doing this is by textural contrast. A soft luxury satin fabric beside a coarse linen texture can highlight the most beautiful elements of each. This is why hard with soft, patterned with plain, or smooth with a rough, dull or shiny surface can complement the other.
In the image below, a stunning contrast can be seen in the Mill project in Ireland. Between the materials of the mill wheel and the fast-moving river, a simple contemporary aesthetic is achieved. Even though the interior details of the home are different from the rustic outdoors, when matched together they work in harmony.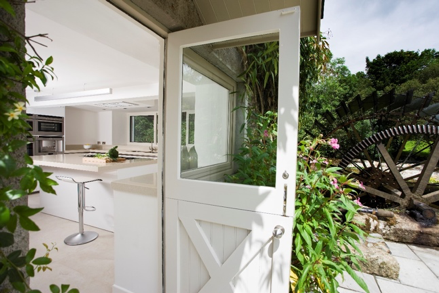 Style is something completely unique to each individual. Some of my favourite things about working with clients is discovering their artistic tastes, creating the space of their dreams and finding the right pieces to fit the interior desired. Even a piece as simple as a door handle can transform a room and give it the finishing touch that makes the room special to you.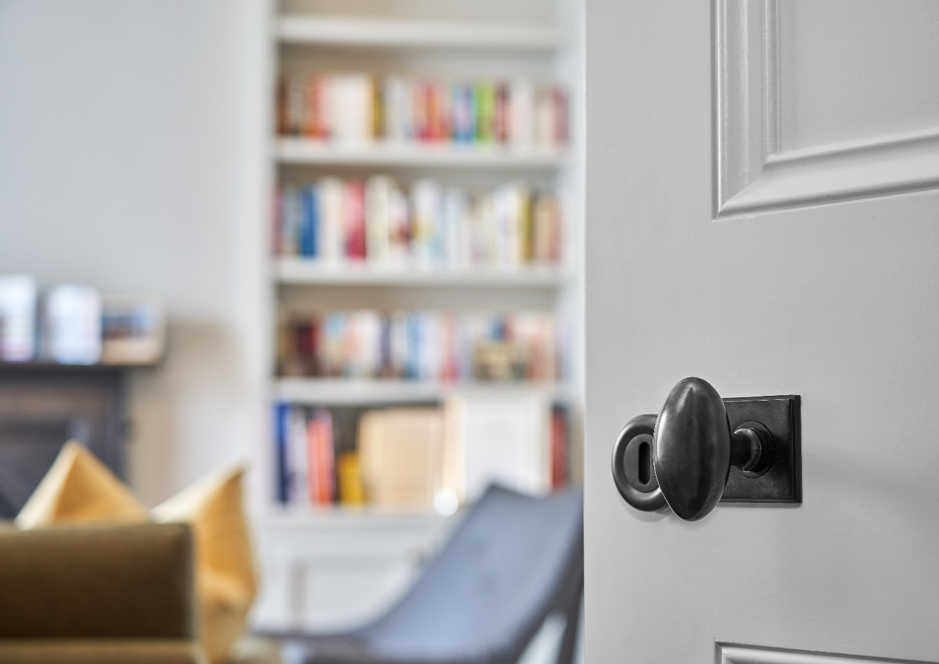 Careful consideration and research are crucial at this stage. Always refer back to the style chosen for your project and to not lose sight of your dream home. Ask yourself the following questions:
Which style are you immediately drawn to?
What makes you feel comfortable?
Do you prefer straight, contemporary lines, classic curved forms, or a mix of both?
Do you prefer light open spaces or dark intimate ones?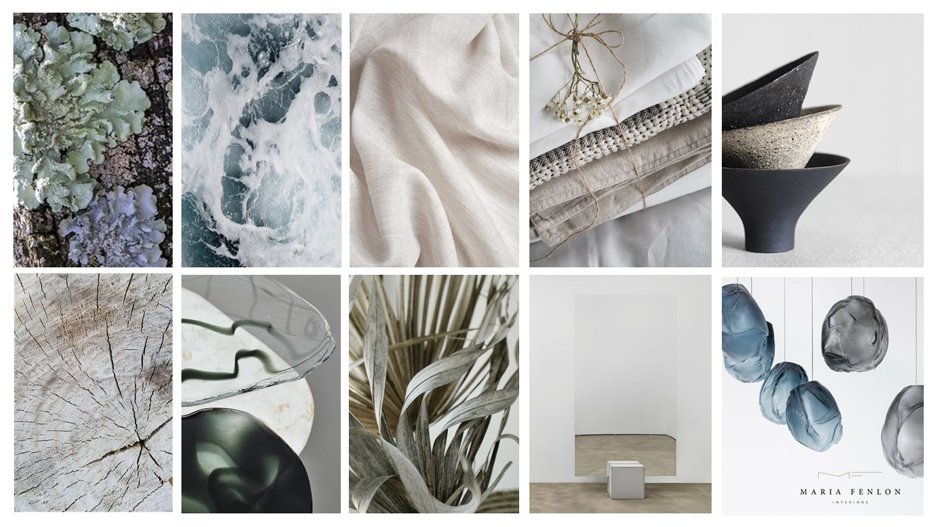 When looking for style inspiration, I've personally always found Pinterest to be a great source. Don't be afraid to pick the colours and design that fits your lifestyle.
Maria x
Interior Architecture and Design