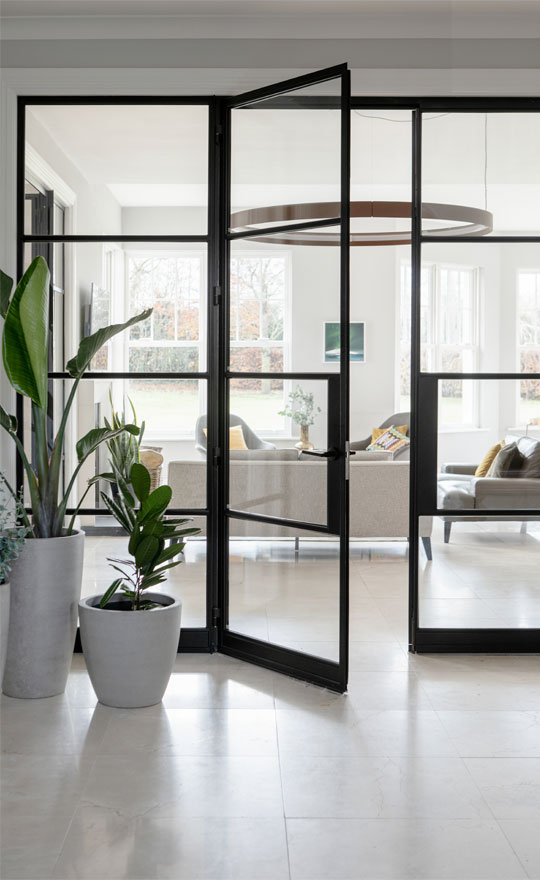 INTERIOR ARCHITECTURE
Whether you are considering reconfiguring an existing space, linking a new extension or simply starting from scratch, we can provide you with a comprehensive and beautiful solution to your interior space.
Planning your space is a fundamental element of the interior design process. It starts with a full survey and analysis of your existing space. It includes a discussion as to how best the space can be utilised to meet the needs of the people who live or work in it. Concept ideas are discussed and developed in 2d and 3d right through to providing a full set of working drawings.
INTERIOR DESIGN
We like to spend time with you to get to know personalities, likes, dislikes, dreams and expectations for the project. We look at your surrounding landscape, the architectural style of the building and start to build a picture of a style that best reflects the uniqueness of your project.
We work with you to create personal spaces that look beautiful and function well. We work through the process using design concepts, colour scheme, mood boards, sourcing, specification of materials and finishes and full design development.
We aim to expand the possibilities through research, challenge and communication.
BESPOKE FURNITURE AND STORAGE DESIGN
We design bespoke furniture pieces and built in joinery to enhance your home or commercial project. Our unique designs are made specifically for your space. They can provide storage solutions and can be designed to fit the most difficult corners! Bespoke furniture can help to create a personal interior and is driven by our passion to satisfy your desire for excellence.
ART SOURCING
We can source great artwork for your project if required. By discussing your requirements, understanding the property and working with mood boards, we can produce a custom portfolio. We can select art that is stunning in its own right but also complements its intended environment and is something you will enjoy living with for years to come.
Other
Lighting Design

Window treatments and soft furnishings

Pricing and sourcing to brief
"Our aim is to get the best finish and results for your investment."
Maria Fenlon