fit out awards winner: fit out project of the year – residential
We collaborate with architects and homeowners to transform interior spaces into beautiful functional environments that reflect their owner's preferred style, personality and lifestyle.
The project ran very smoothly, Maria and her team liaised on my behalf with the other crafts people, their sourcing of products and materials was tireless. Now, several years after completion I am as proud of my home as on the day the project was finished.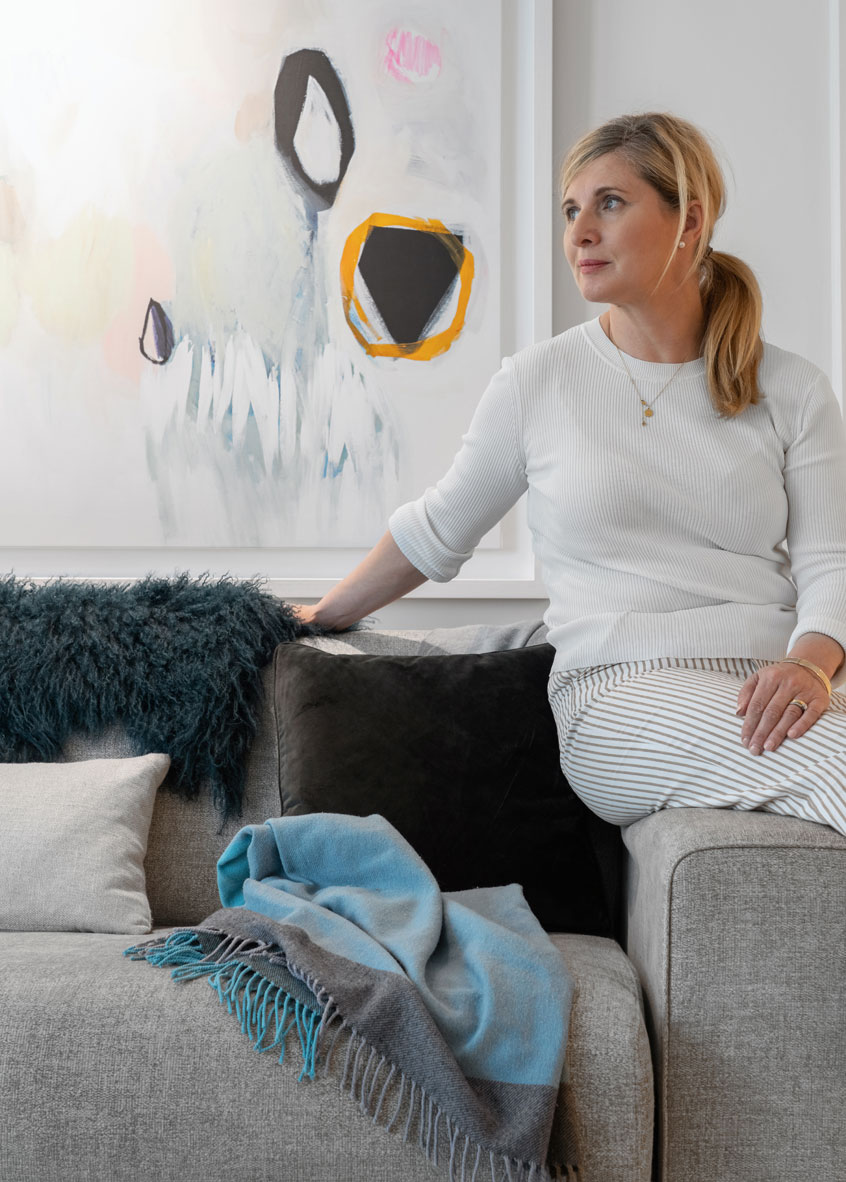 ABOUT US
OUR STORY
A classically trained artist, with a degree in Fine Art Sculpture, Maria Fenlon returned to college in the 1990's to follow her true passion in Interior Architecture and Design. In 2001 she established her Interior design studio and is now based in Dun Laoghaire, Co. Dublin.
As a sculptor she has a great love of texture and contrasts of materials and is renowned for her subtle use of colour, her eye for detail and a unique piece of art, her practical approach to planning and her skill in creating both traditional and modern styles.
INTERNATIONAL CAREER
Maria lived and worked as an Interior Architect in Brussels for seven years and continued to work on projects in Ireland during this time, however her focus is now in and around the Dublin area. She travels extensively, overseeing her projects and being inspired by new materials, styles and cultures. In 2010 the Italian Architect & Interior Designer Manfredi Nicoletti began working with the company, having previously worked in Milan with renowned architect Antonio Citterio, project managing the interior design of many large scale luxury hotels. In recent years Mira de Middelier Interior Architect has joined the team on past and current projects.
As specialists in residential design for over 20 years, Maria Fenlon Interiors focus on full houses and extensions. They bring their extensive expertise to create personal, timeless and comfortable interiors while respecting the architecture and unique location of each building. Working with a team of professionals, they give the client peace of mind that the project will be carried out seamlessly, on time and on budget. Communication and warm client relations are vital ingredients in working to achieve a design that is exciting and surpasses all expectations.
WATCH THE VIDEO ON 'OUR DESIGN PROCESS'
Aesthetics and function go hand in hand when considering the interior design of a space. A beautiful chair needs to be comfortable to sit on! We aim to create interior spaces with feeling, meaning and character unique, to every client.
keep up to date with our newsletter