Within interior spaces, whether it's a bedroom, a living room or a kitchen, lighting is a wonderful element that can transform your home. Once the ground floor has been agreed upon, lighting is the most effective way to direct the eye and beautifully add another layer to the design process.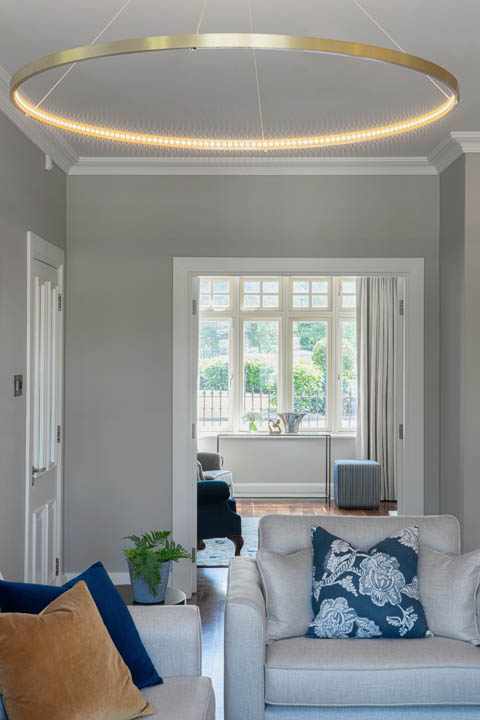 For this client in South County Dublin, we wanted to mix traditional and contemporary styles by adding a statement hanging gold circular light in a cosy seating space with vibrant royal blue and gold cushions to warm it up as well. 
Lighting can be dimmed and designed on different circuits so it is important to give the type of lighting you want for your room a lot of thought as lighting can impact one's energy and mood, and it directs our attention to the focal point in the space.
Imagine going to the theatre and looking at an equally lit stage? A lighting designer uses specific lighting to direct our attention to the main character and action on the stage, just as the Italian painter Caravaggio did to portray dramatic effect in his paintings.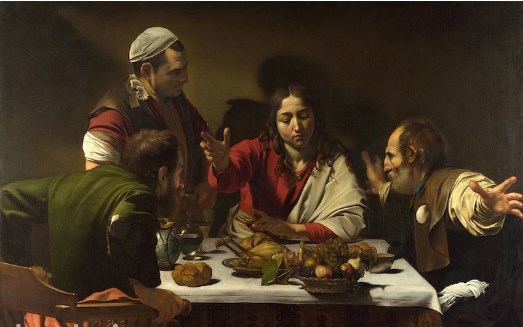 Play with different lightings when putting the finishing interior design touches to your room and don't be afraid to try something new, and ask yourself: what do you want people's eye to be drawn to when they walk into the room?
Maria x
Interior Architecture and Design