To get the perfect design there is a process that has to be thought out. This will be a four part series which will show you how to design the room of your dreams.
Picture the room you are designing, what is the first thing that comes to your mind when you think of …
Room structure: What is the focal point? When entering a room your eye could be drawn to the windows, a fireplace, a beautiful view, high ceilings or period details. However, you have to think to yourself, are they balanced in the room?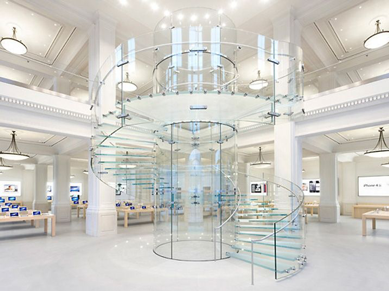 An example of a focal point being used to the best of its ability is the Amsterdam Apple Store, situated in the Hirsch building. The renovation enhanced the beauty of the historic aspects of this building, such as the intricate design of the walls and ceiling, transforming it into a light and bright space. The focal point of the room being the glittery glass staircase in the centre, creating the illusion of a bigger area.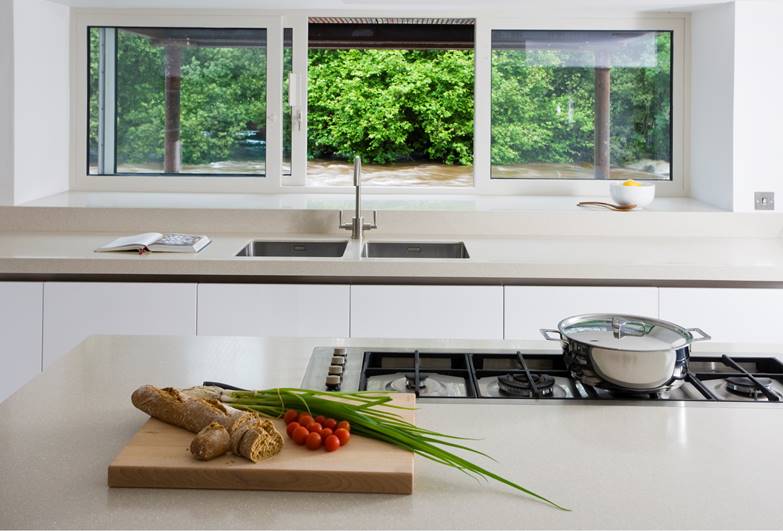 Movement: What is the flow of the room? It is essential that the room you are designing has an easy pathway from the door to all main activity areas. To ensure this, avoid putting furniture that blocks a view or passageway; as it can stop a smooth journey from space to space.
Storage space: Storage can work well to maximise the feeling of space in your room. Concealed storage can become an architectural element, which can allow the focal point of the room to take full focus. Or your storage can become a beautiful element for your room, such as a signature bookcase with an array of colours to suit the palette you have chosen.
Having multifunctional use for furniture can lead to exciting design for your room. For the bedroom: a mirror that holds your jewellery, a headboard that can be used as storage. Or for your living room: wall mounted tables, a footstool with a lid that can be used to hold linen.
There are a multitude of options to create the design you desire for your room…
Maria x
Interior Architecture and Design