I am always impressed at how the younger generations have embraced and adopted sustainability. As a mother of three I have seen first-hand how they naturally consider sustainability, and this is one of the main reasons I have become so motivated to make Maria Fenlon Interiors a business which can proudly consider call itself sustainable.
One business I read about recently and have been particularly inspired by is ReFunk. ReFunk was started by a group of 4 young women in Dublin, who upon hearing of the massive amounts of furniture being discarded in landfills each year in the EU decided they were going to do something about it. These young entrepreneurs collect furniture which is being thrown away in Dublin, photograph it, upload it from their website, and from there they go on to either sell it as it is, refurbish it, or completely upcycle it. They have some really gorgeous pieces, for example, this Mid Century Modern Sideboard.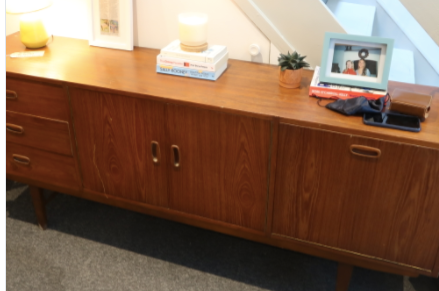 I am always delighted and proud to see Irish creatives pop-up, especially in the interior design space, but especially when they are working towards creating a more sustainable, circular environment.
If you're interested in learning more about ReFunk, or have some furniture to donate yourself, you can do so here.
Maria x